"Porcupine Hoodlums"Primitive Gathering
page 3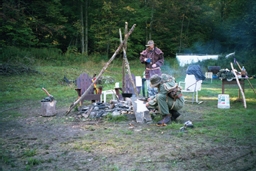 Hide Scraping , Fun for the Whole Family!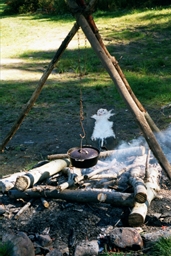 Stew Pot over Our Home made Tripod
with Squirral hide in the background being smoked.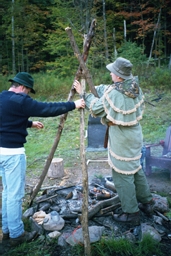 Gets Lost Alot and Ridgerunner erect a cooking range
over existing firepit


King of the Shabin (Gets Lost Alot)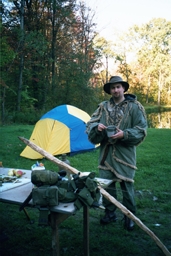 Ridge Runner with birch tea. Very good stuff!!
Gets lost Alot's Shelter