Soda Bottle Canteen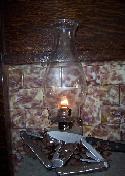 This is one of those "get the mind moving" projects. You can expand on this idea all you want, the main thing this shows is that you don't need to spend $10 or more on a water bottle. In a pinch, this is an easy way to make a water carrier with a small amount of time and a big reward!
---
Tools and Materials:
soft drink bottle (empty)
old wool dress sock
Twine
knife (to cut twine and sock)
two pebbles (approx. 50 calibre)
Duck Tape
---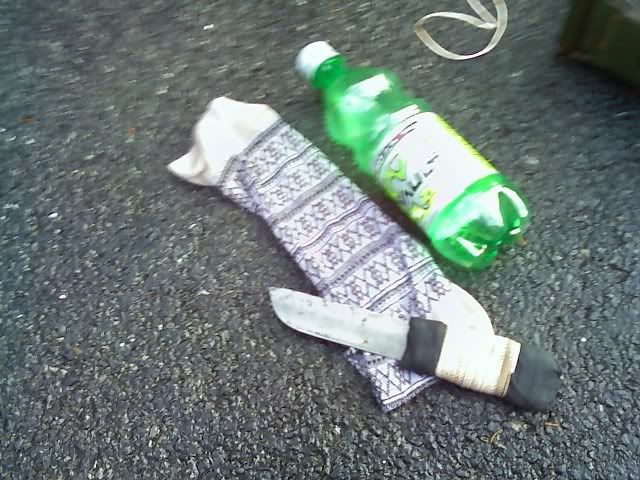 use your knife to cut off the bottom of the sock (you want the elastic top as your top end, Bottom of sock makes a nice pouch for stuff) tie off the cut open end. BE SURE YOU PUT THE BOTTLE IN THE SOCK FIRST and measure the sock to be sure you will have only the mouth of the bottle exposed.

Prepare your bottle by wrapping Duck Tape around the main body. This gives your new "canteen" a bit of armour to stop it from being crushed, it also gives you some duck tape in a pinch!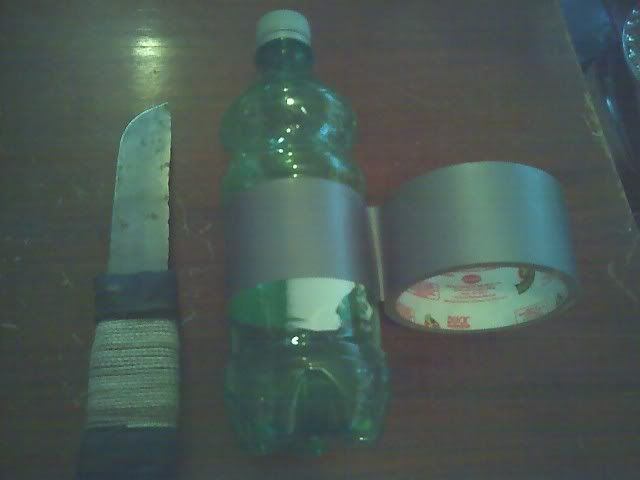 I decided to wrap twine around the funnel end under the mouth. this allows you to have a bit more cordage...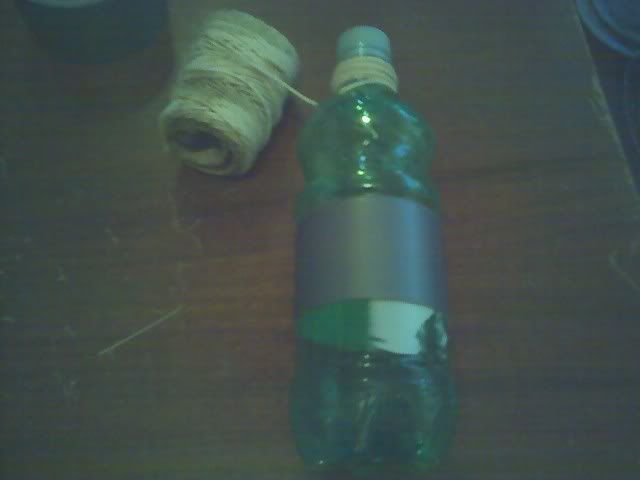 Now on to the carrier:
Put one rock on each side and tie it into the cloth of the sock on each side. tie the twine into a loop on each side for hanging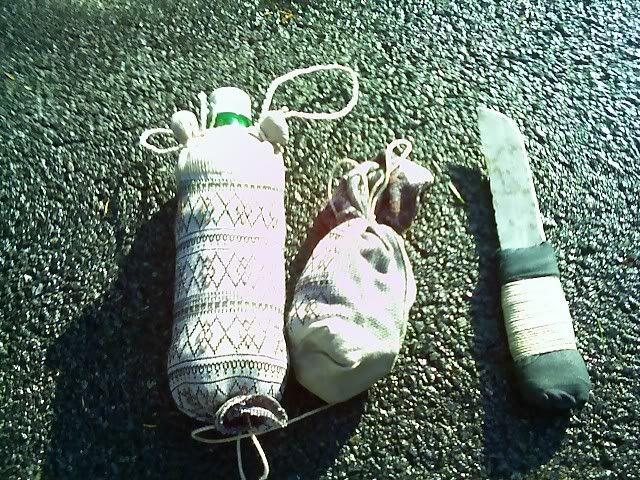 This is a rather simple project and Im sure it can be done a multitude of different ways. This is more of an excersize in out of the box thinking...
Back to Camping with No Budget!